High-end Audio Components.
For DIY and for high-end audio equipment manufacturers. Build your own high-end audio equipment at a fraction of the price
Audio Attenuators
High-end sound and specifications
Compact design – easy to mount in most existing audio amplifiers as DIY upgrade. Audio volume controls with very accurate attenuation and tracking (0.05dB).
Resistor network using Surface Mount Device (SMD) type of resistors for short signal path and very low series inductance and stray capacitance
Available as master volume control with 60dB attenuation range (1, 2, 4, 6, 8 decks) and as individual channel fine adjustment control with 0.5dB level change between each step (only available with 1 deck).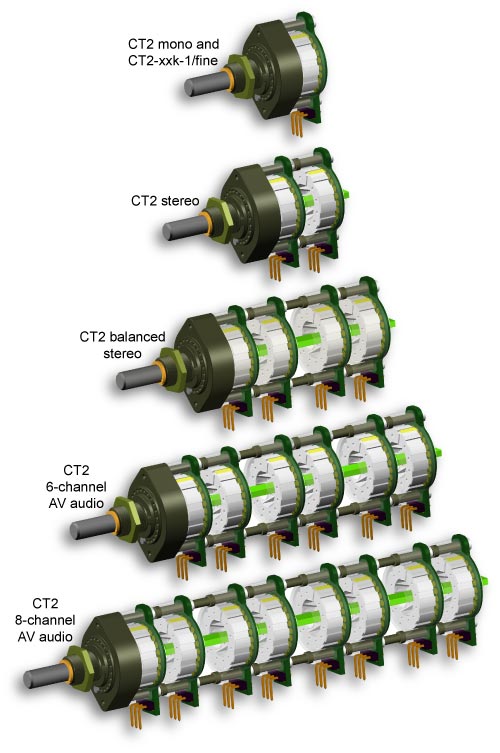 http://www.dact.com/index.html